Water Heaters
8/8/2018 (Permalink)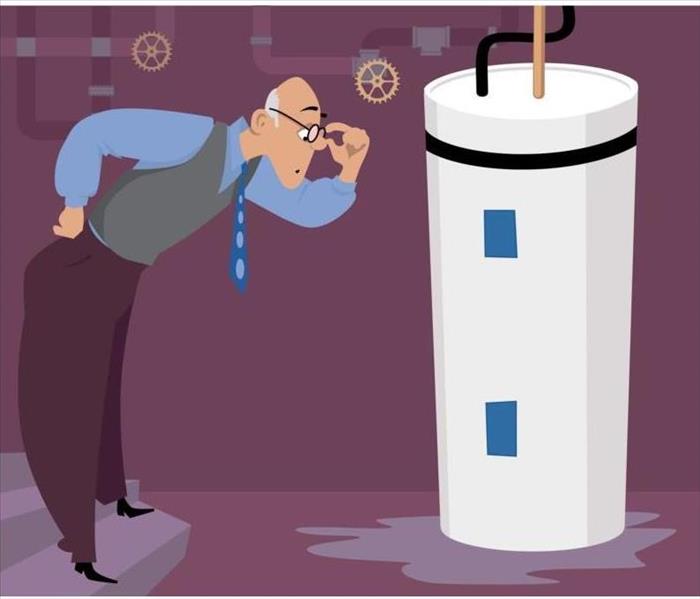 SERVPRO of Western Essex County has seen countless water heaters cause damage inside homes. A water heater's useful life varies, depending on the type of water heater, the quality of the unit, and how well it's been maintained. As long as it's still heating water sufficiently, without leaks or strange noises, you might still get a few more years of service from it.
A traditional tank-type water has a life span of around 8 to 12 years. An anode rod protects the interior lining by attracting all corrosive particles through a process called electrolysis. When the rod is no longer capable of doing its job. Those particles settle at the bottom of the water tank. This eventually destroys the lining.
A tankless water heater (also called "on-demand" water heaters) can last you up to 20 years, sometimes even more. These water heaters do not continuously work to maintain a supply of hot water, which makes it last longer. Eventually, tankless water heaters will also suffer from corrosion and require replacement.
Make sure to watch for warning signs once your water heater hits it's second half of life. Some warning signs can be a banging or rumbling noise, tinted hot water, a drop of temperature water, or water pooling around the base of the heater tank can also suggest bad news.
Source: www.bobvila.com