Bob Morrison, MBA, ASD, WRT
4/12/2018 (Permalink)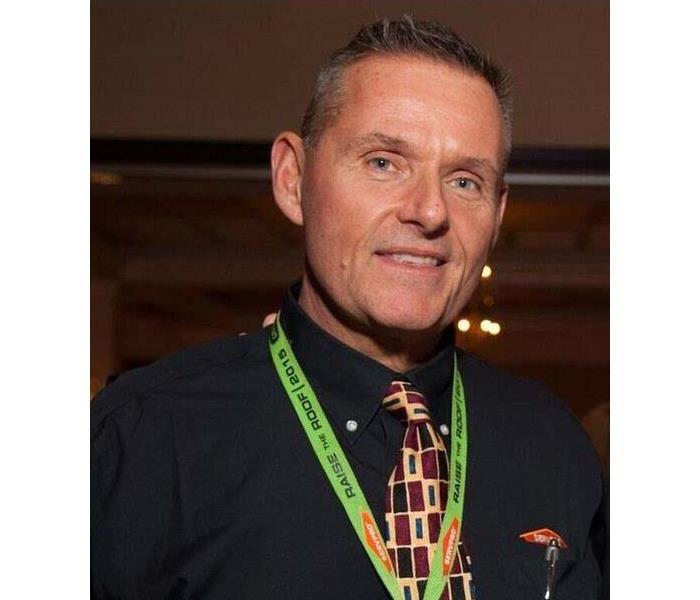 SERVPRO of Western Essex County is highly devoted to serving their community in the best way they can. Take a look at this wonderful contribution from Bob Morrison in his own words, as we highlight one of his many devotions to his community with a Hospital Facility Managers Group.
"I was on the waiting list for this group for many years, prior to getting inducted in 2003 and have been an active member since then." Bill Anderson sponsored me, and I remain grateful to him for his efforts in assisting me. My relationship with Bill stemmed from when I was an account rep for Honeywell Inc., and was assigned our account at Rahway Hospital, where he was the Vice President of Facilities. I have been a member of ASHE dating back to 1993, and have remained active with since 2009. I currently serve on the Hospital Facility Managers Group, in which I greatly value and enjoy. I have been serving that capacity since 2015. Prior to then, I served as the Ad Journal Committee Chair, dating back to 2010. During that time, I was fortunate to have been recognized with the President's Service Award for my efforts to the Chapter in 2012.
In my view, the culture has changed positively through the years, thereby encouraging and enabling member participation in many aspects of Chapter activities.
There has been an influx of newer members, including Regular Members, Professional Members as well as Professional Associate Members. In my view, this has enabled a more global perspective of the specific Healthcare challenges and concerns which our industry is faced with.
"The ability for all these varied backgrounds and points of view facilitates networking opportunities, from both a business-to- business level as well as via a peer-to-peer level."
I have owned SERVPRO of Western Essex County for over 15 years. We provide both emergency and non-emergency services, including fire/water restoration, mold remediation, HVAC System and Air Duct System cleaning, Cooling Tower cleaning, deodorization, and many more. My company is certified by the Institute of Inspection Cleaning Restoration Certification (IICRC), the National Air Duct Cleaners Association (NADCA), active with the Indoor Air Quality Association of New Jersey (IAQA). We are registered as a Small Business Enterprise (SME) with the State of New Jersey. We are registered with the Federal Small Business Administration (SBA), and with the Port Authority of New York/New Jersey as a Small Business.
We have performed services at many of the Chapter Institutions through the years, and remain excited about working with many more going forward. We offer an Emergency Response Profile (ERP) which is an electronic App which proactively provides valuable facility data should an event occur, on any portable electronic device on a real- time basis. This is available at no cost in essence, a free tool which we would be happy to generate upon request.
In summary, I love our organization and look forward to forging ahead together!"